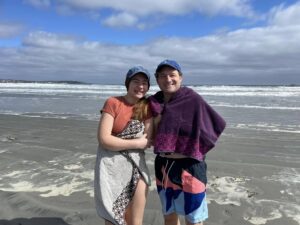 FOLNB Vice President Michael Celona and his daughter Lucia participated in
Save the Harbor / Save the Bay
Shamrock Splash and raised $776. The money Michael and Lucia raised goes towards a grant FOLNB will receive to help support our popular summer concert series! - Thank you Michael & Lucia!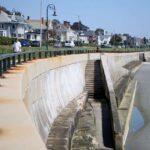 Two years ago, the
Friends of Lynn & Nahant Beach
requested the railings be replaced due to deterioration, but with Covid and extensive supply chain delays the delivery of the handrails didn't arrive until this year.
Thanks to DCR and the Friends advocacy, the work will begin on March 8, 2023. A major improvement to Lynn Beach Reservation.
Beginning Wednesday, March 8, 2023, and continuing through Friday, April 28, 2023 (excluding weekends), the Department of Conservation and Recreation (DCR) will conduct railing replacement work atop the sea wall and handrail replacement work on ramps to the beach along Lynn Shore Drive in the City of Lynn from 7:00AM to 5:00PM.
The roadway will remain open to vehicular traffic, and there will be minimal effects to pedestrian walkways and sidewalks; ramps to the beach may be closed off at some point during construction. Detours will be clearly marked, and DCR urges visitors to use caution in construction areas and around equipment.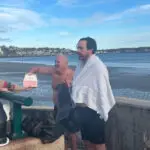 Two members of the Lynn Penguins, Terrence Cullinane and Matt Coulon, did their yearly New Year's Day Plunge into the water at King's Beach to support FOLNB. Thank you Terrance and Lauren Cullinane and Lynn Penguins!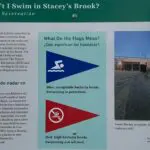 At Kings Beach just before the Lynn/Swampscott line there is a new sign available in both English and Spanish providing information about Stacey's Brook, the flags, and why swimming is not advisable. August 2022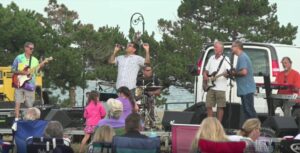 The Red Rock Park Entertainment Series continued on August 11th with White Lightnin'. This was part of a family-friendly concert series happening Thursday nights at Red Rock Park every July & August. Tony Gallo, lead singer, spoke about playing down along the beach and what people can expect coming down. The last concert was held Thursday, August 18th at 6pm with the 12:01 Blues Band. August 2022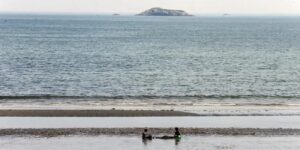 Teaming Up to Clean King's Beach
Lynn Itemlive.com by Paul Halloran
July 19, 2022
See the full article here.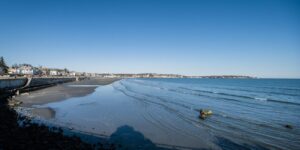 Lynn Itemlive.com article about the water quality at King's Beach Lynn by Alena Kuzub
May 29, 2022