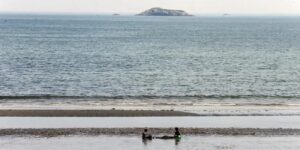 TEAMING UP TO CLEAN KING'S BEACH - Lynn Itemlive.com
SUBMITTED BY PAUL HALLORAN| July 19, 2022
With the summer in full swing, efforts to improve the water quality at King's Beach are ramping up.
The beach, which has continuously faced the issue of elevated bacteria levels, is an area of focus for state agencies, Lynn and Swampscott officials, and nonprofits such as Save the Harbor/Save the Bay and Friends of Lynn & Nahant Beach.
Testing is underway to potentially narrow down the source of the contamination. For years, two pipes—one in Lynn and one in Swampscott—have discharged groundwater and stormwater runoff into the ocean, particularly after heavy rainfall. Wet weather conditions can unpredictably wash surface pollutants into the storm drain system and contaminate the flow from the stormwater outfalls onto the beach, but dry weather contaminants are being looked into as well.
See the full article here.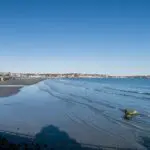 Lynn Itemlive.com article about the water quality at King's Beach Lynn